Bordered Magnolia Blossom Necklace, .925 Silver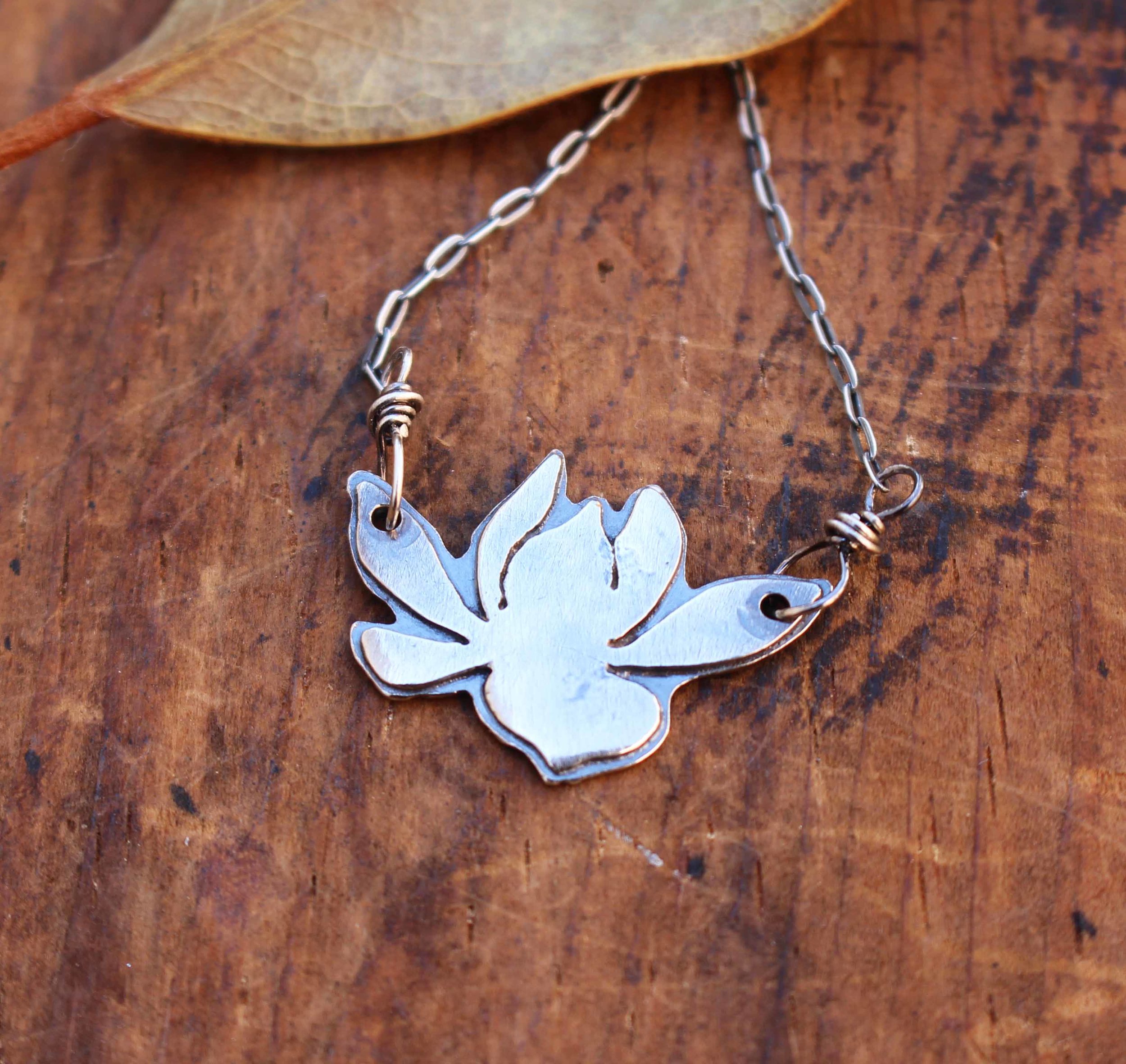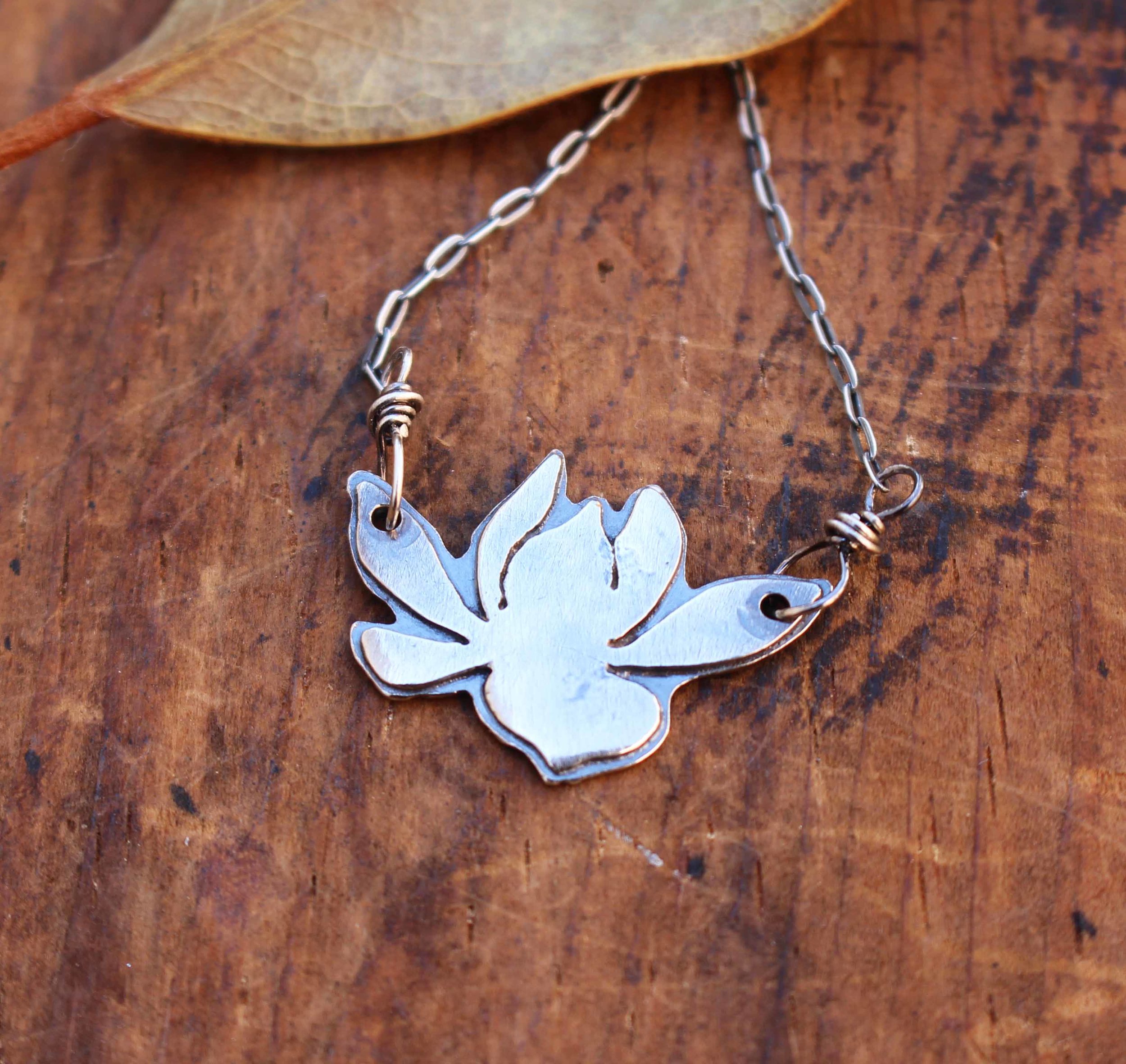 Bordered Magnolia Blossom Necklace, .925 Silver
this beautiful magnolia blossom has been sawn by hand from silver sheet and then soldered on top of a second sheet of silver to create a border around the edge. Pendant measures approximately 1" wide and 6/8" deep and hangs on a silver chain. Chain features a sturdy handcrafted hook clasp.
*Please leave a message with your choice of necklace length: 16", 17", 18", 20", 22", or 24".
I only have three of these pieces currently available. Each one is slightly different due to the handmade nature of the piece.